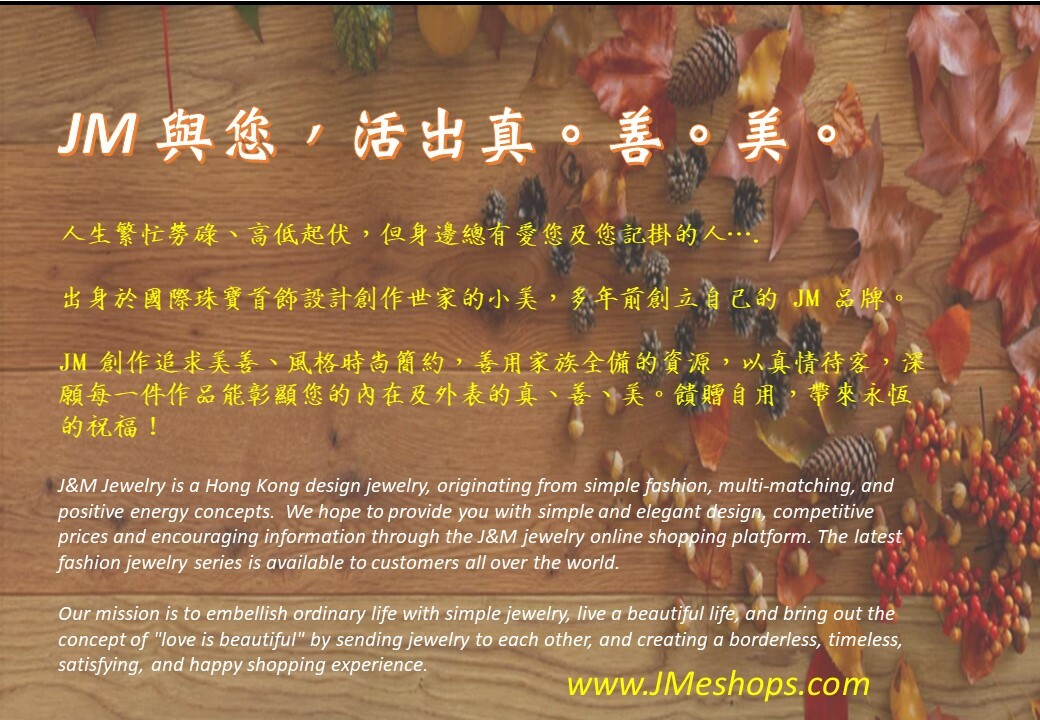 JM and You, Live in Authenticity.  Elegance.  Beauty.
J&M Jewelry is a Hong Kong designer jewelry brand. 
Based on simple fashion, multi-matching design methods, and positive energy concepts, w
e hope to provide you with design, competitive prices, and encouraging information through the J&M jewelry online shopping platform. The latest fashion jewelry series is available to customers all over the world.
Our mission is to embellish the ordinary life with simple jewelry, live a beautiful life, and bring out the concept of "love is beautiful" by sending jewelry to each other, and creating a borderless, timeless, satisfying, and happy shopping experience. 
All J&M jewelry products are 100% genuine.  Before the goods are shipped, we will carefully check the quality and carefully packed to avoid damage.  Therefore, you can buy jewelry products from our online store with complete confidence and safety